3D Secure merchant sites show the Verified by Visa / MasterCard Secure Code logos: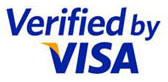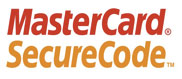 A new screen appears when I make payments on certain shopping websites.
This new screen appears on all shopping websites that have decided to opt for the 3D Secure system to secure your payments. This screen allows your bank to authenticate your identity and prevent your card from being used fraudulently. Your bank would previously ask for your card number, expiry date and the 3-digit cryptogram. Using this new secure screen, your bank requires additional data in order to validate with greater security that you are the cardholder. The next time you pay online by credit card on Madeindesign.com, you simply need to enter this additional information in this screen and accept the payment by clicking "OK". PLEASE NOTE: bank procedures change regularly. The additional information you are asked to provide may be subject to change. The information you enter on this new screen is fully secure as this screen is managed by your bank. Made In Design does not have access to the screen and does know your codes.