This system was designed by Visa and MasterCard to ensure that your payments are secure and to prevent fraudulent credit card payments on websites. Made In Design has joined this programme so that you can benefit from this enhanced level of security. 3D Secure is called "Verified by Visa" by Visa and "MasterCard Secure Code" by MasterCard.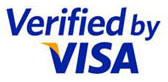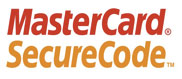 In practice, this means that when paying by credit card on Madeindesign.com, you enter your card number as usual, its expiry date and the 3-digit cryptogram on the back of your card.

You are then redirected to a page from your bank, where you are asked to enter additional information to validate that you are the cardholder.
The additional information you are asked to provide is different for each bank: this may be a one-time code (sometimes communicated by SMS on your mobile phone) or a password you have chosen, etc.
After validating this additional data, your bank will confirm that you are the cardholder. You are then automatically redirected to madeindesign.com, which confirms that your payment was successful and gives you your order number.